Updating the kitchen was that very first home project I tackled long ago. Getting rid of the orange-y cabinets by painting them white, adding a backsplash, and upgrading the countertops were all big projects that brought lots of beauty to our dated kitchen. However, the planning and configuration of the inside of the cabinets was that part of the entire kitchen renovation that turned it into an organized kitchen where I like to work.
Installing a plate rack in a cabinet, organizing the silverware in another one, bringing order to the sink cabinet and many other cabinet organization projects bring me lots of joy! I invested a little time and effort working on them, but the benefits have been enormous.
The project that I'm sharing today for our Home & Decor Encore series is how to bring organization to the cabinet above the fridge. Another great DIY project that turned a messy cabinet into an organized area where I keep big platters and boards at hand.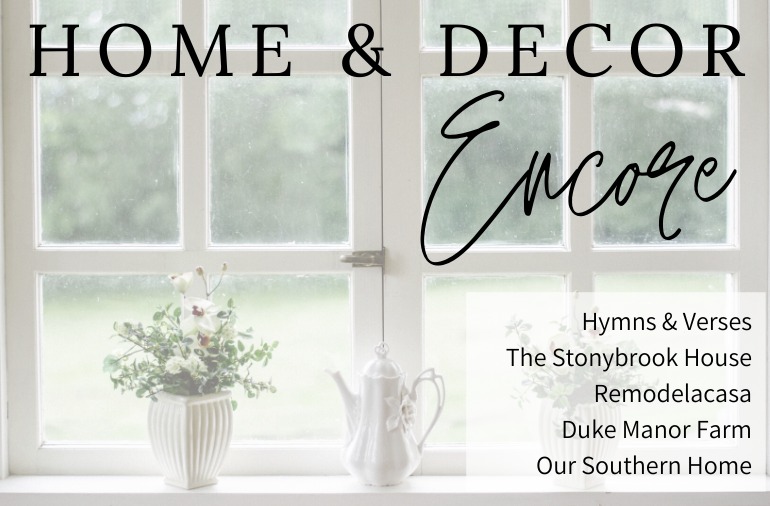 In today's Home & Decor Encore my friend Doreen is sharing how to create a beautiful Valentine's day button heart, Lori has the complete details on how to customize pantry shelves, and Laura shares an awesome way to renew dull wooden floors for only $20, Christy is giving you creative ideas on how to use urns, and I'm sharing how to customize the cabinet above the fridge.
HYMNS & VERSES | VALENTINE'S DAY BUTTON HEART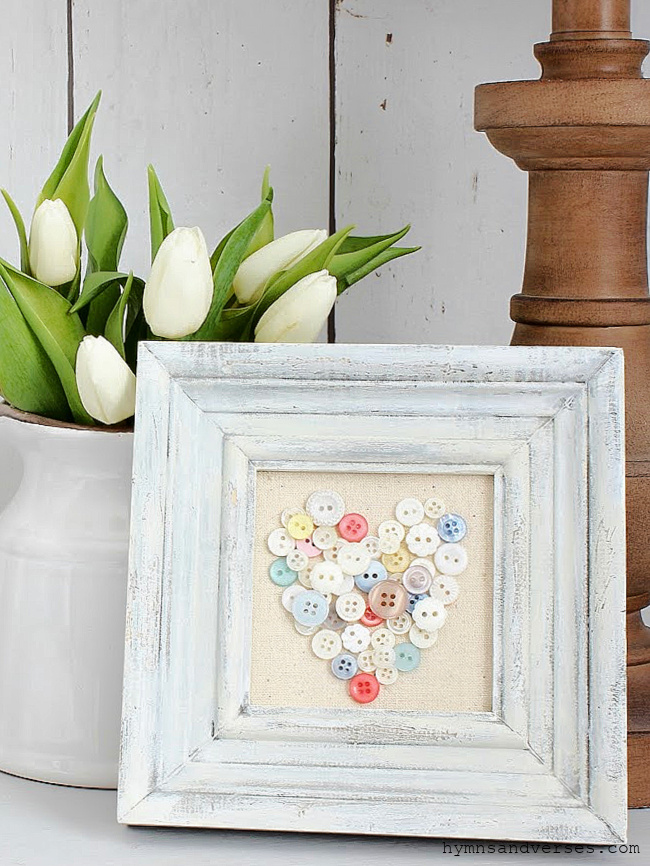 THE STONYBROOK HOUSE | CUSTOM PANTRY SHELVES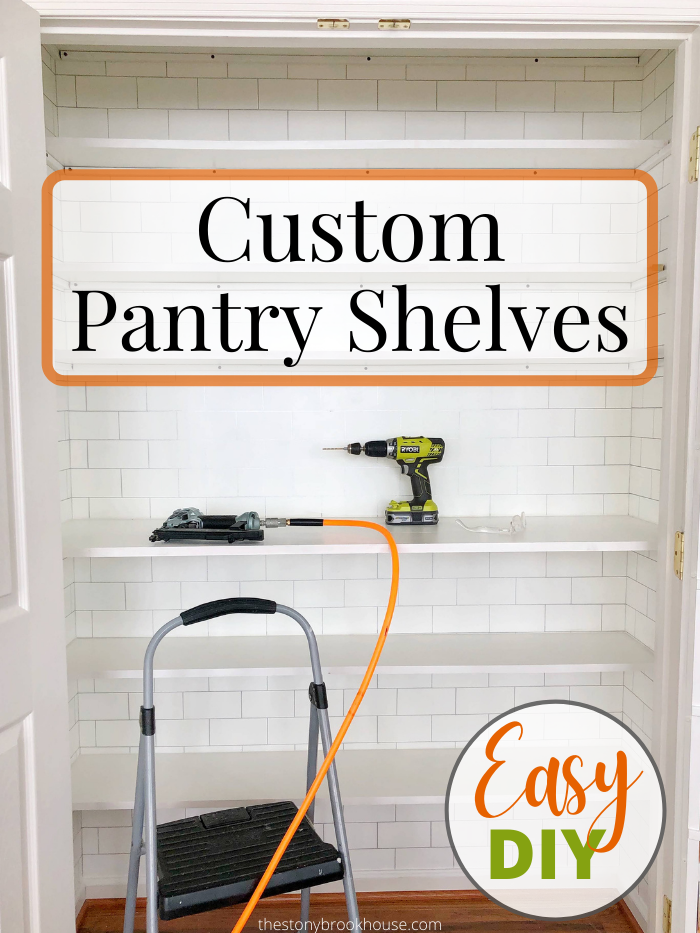 DUKE MANOR FARM | HOW TO RENEW WOOD FLOORS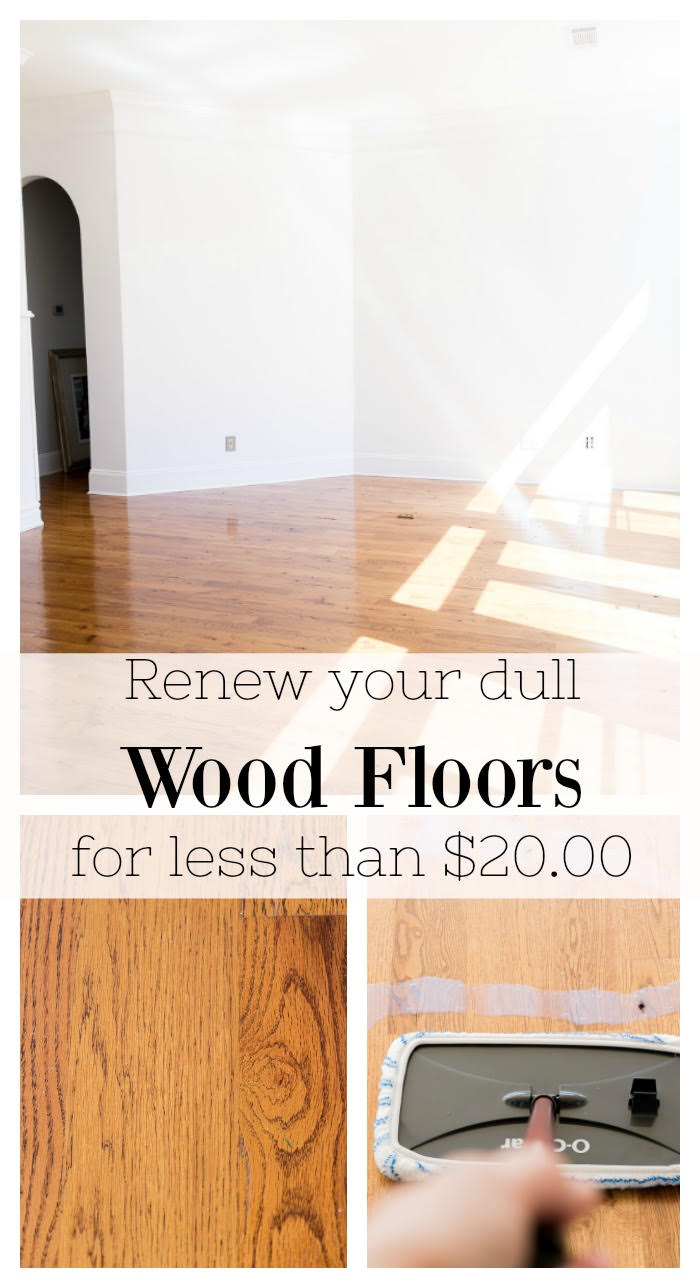 REMODELACASA | ABOVE FRIDGE TRAY DIVIDER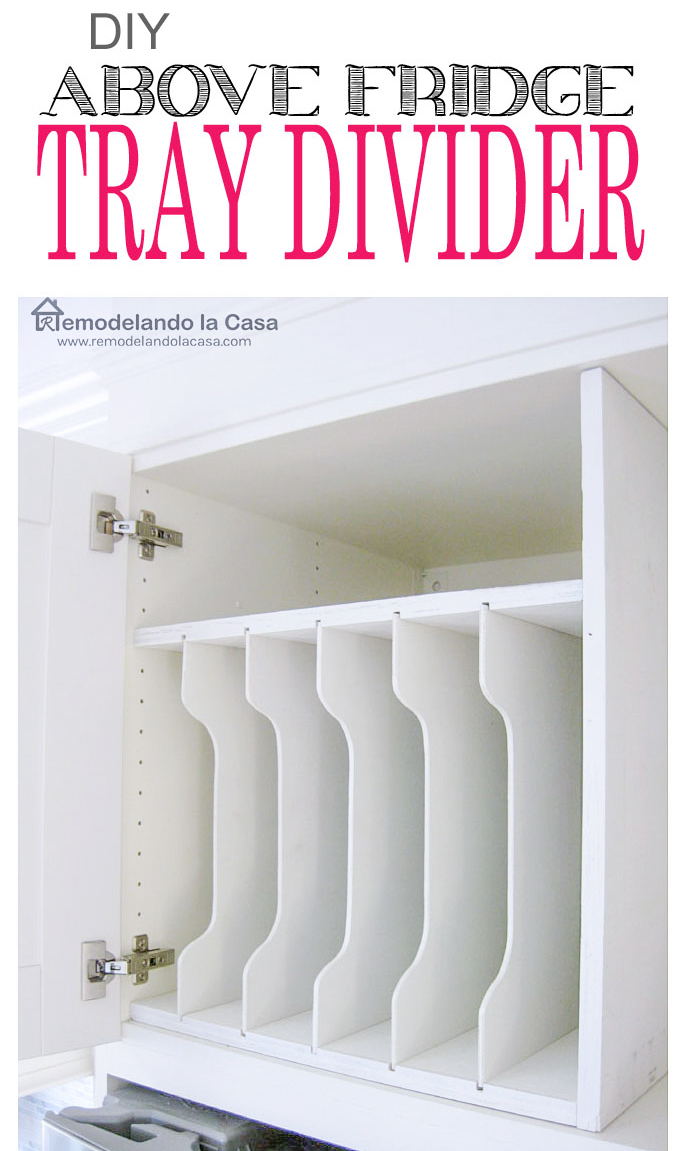 OUR SOUTHERN HOME | CREATIVE USES FOR A THRIFT STORE URN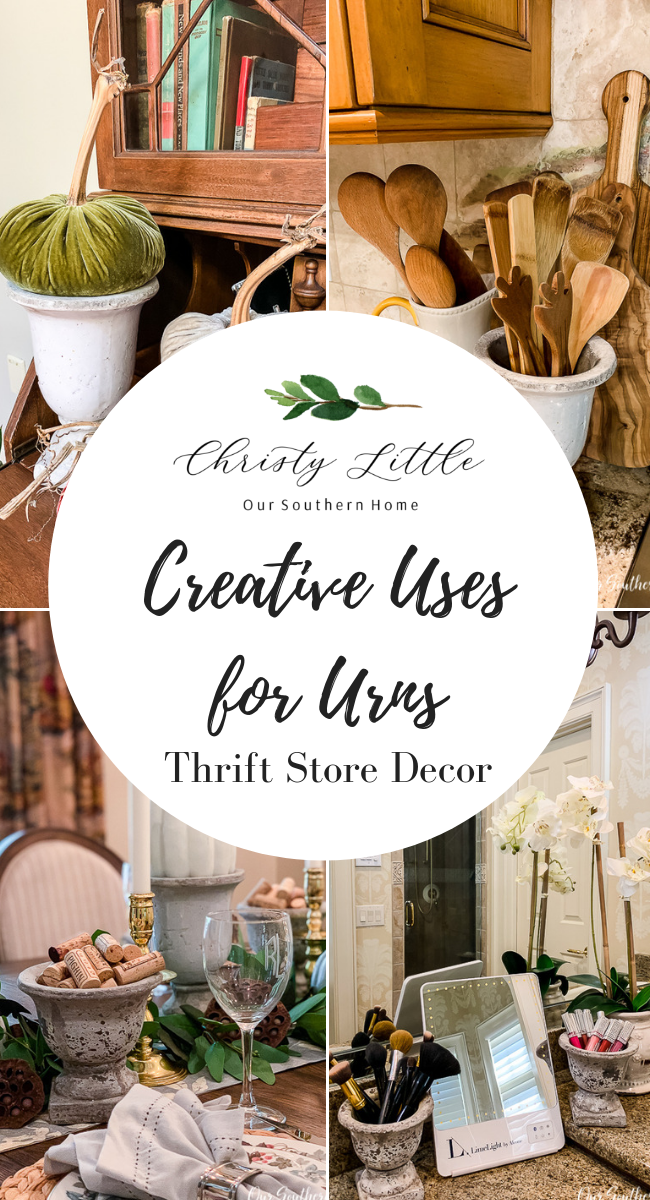 Have a great weekend!