Let's take a look at some cute and spooky ways to decorate the front door, porch, and yard this Halloween.
Year after year Halloween displays are getting more elaborate. It might be a social media trend or how most of us get influenced by everything we see there.
After all, I do enjoy how families decorate their porches and homes for the spooky season.
From simple mums and pumpkins on the front porch steps to more spooky decor, they all look amazing. I've got a few pictures, mainly from my own neighborhood, that might inspire your Halloween decor this year.
It can be as simple as a skeleton "standing guard" to greet your visitors, or a few pumpkins along with a gravestone adorning the stairs letting guests know it will be their last evening.
However, there's nothing wrong with turning your front porch into terrifying territory with the mischief of mice, skeletons, and ghosts lurking around every corner.
Adding more traditional autumn elements, such as corn stalks and hay bales, make a fitting atmosphere for the fall season.
Lights can convey that eerie feeling when paired up with a scary friend and have the added benefit of letting trick-or-treaters know you're open for business. ;)
No time to decorate?
No worries!
A simple door poster is a solution for you.
Now, if you have plenty of time, you can create a more elaborate display in the middle of the yard. How cool is this!
The following two pictures were from our Halloween last year. We had visitors, and we took them to visit Georgetown in DC. We were still in pandemic mode, and most businesses were closed that day. Enter sad face here. The only place that seemed to be in the spooky mood was the harbor with these awesome props!
Here Wednesday Adams (my daughter) trying to bite into this old guy's treat.
Oh, and in this post's first picture, she's posing alongside Jack Skeleton and Sally.
Here by the marina with the Key Bridge in the distance.
Are you guys dressing up for Halloween this year?
If you are, what will you be?
Unfortunately, my daughter and her boyfriend will be working incredibly hard on the 31st and unable to celebrate. I will see if I can drag my son to something. They grow up so quickly. ;/
But hey, guess what?
It's Friday, and as with every Friday, I'm joining my Home & Decor Encore pals to bring you a set of wonderful projects and home decor ideas hand-picked from the very best from our archives.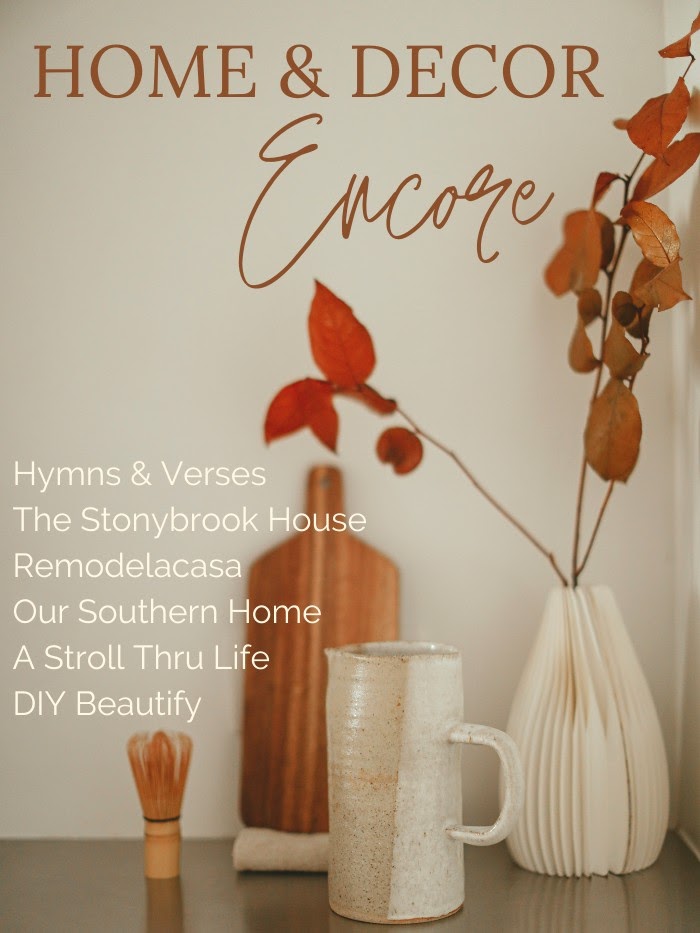 Let's take a look at all the projects we are sharing today!!
For more Halloween porch decor check these out:
*This post contains affiliate links.