Are you on team scary?
Or do you prefer cutesy Halloween decor?
I'm definitely the latter, I have never liked the idea of storing scary decorations after Halloween. Imagine encountering them in the basement in the middle of the night. My husband and daughter would have nightmares for weeks!
Cute with a touch of spooky works for me, and this batty Halloween mantel display is exactly that!
The best part is that it doesn't get any easier than this. Simple paper bats moved into our home for the spooky season.
A colony of
bats
flying away atop the fireplace look wonderful illuminated by the warm fireplace.
Black and white ball ornaments under a cloche.
Halloween baskets carry a variety of candies (of course ones that my kids don't like).
And more bats hanging on the planters!
This was last year's Halloween display that I didn't post for whatever reason.
Oh, I also brought a spooky touch to our powder room shelves by giving the toilet paper rolls scary faces.
I traced the designs onto black vinyl and then using scissors the little faces were cut out. ;)
BOO!
These are a few ideas to use simple materials and keep that Halloween decor on a budget. ;)
But hey, it's Friday!
As usual, I'm joining my blogging pals for another week of Home & Decor Encore.
Each week we dig deep into our archives to find the best projects to give them new life.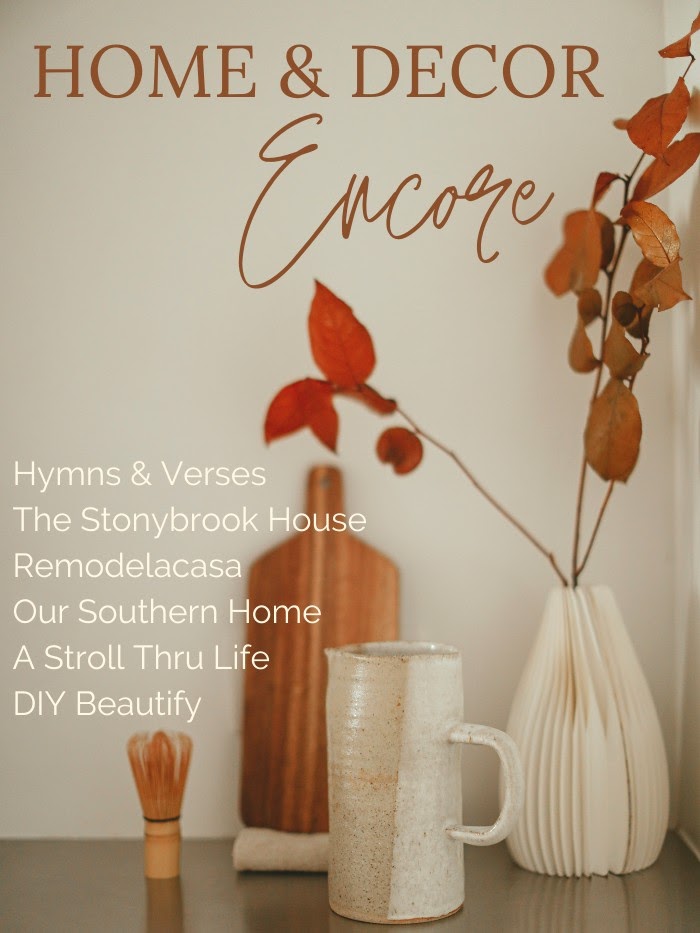 Let's take a look at all the projects we are sharing this week!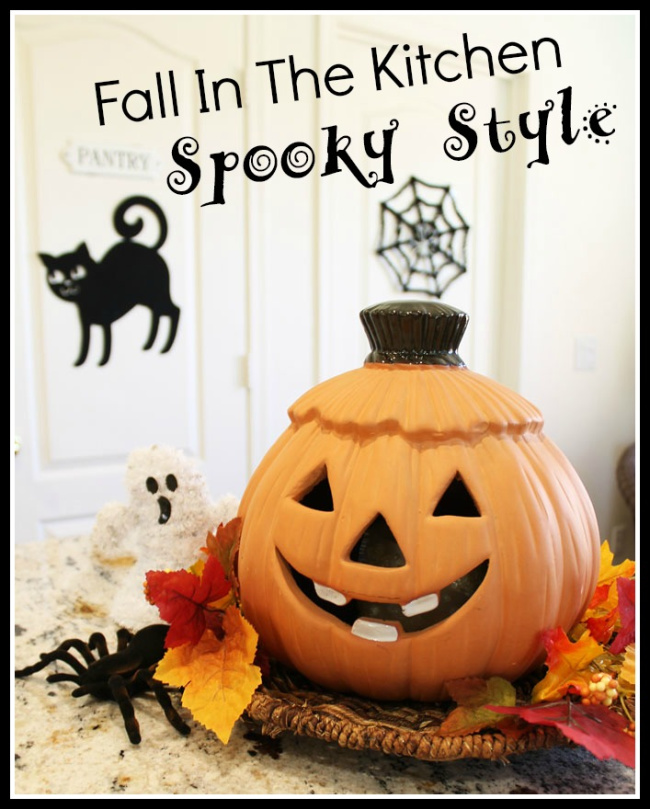 Have a great weekend!
*This post contains affiliate links.