This oak tree was the most beautiful Fall décor we had in our front yard last year. I couldn't keep my eyes off it.
I still remember the morning when I took these pictures. Coming down the staircase, looking thru the window and witnessing such majestic view!!
The picture below is how it looked there in the morning with the sun hitting it right on this side. RED
Later on that evening I went outside and took that first picture you saw above, from the opposite side, looking towards the house.
Quite different, right? But nonetheless, gorgeous. All yellow!
Mother nature gives us the most beautiful outdoor décor.
I only wish it had lasted way more than it did.
By mid-day the following day, all those leaves were gone thanks to some strong winds we had that day. :'/
In the backyard, I relied on man-made furnishings and accent pieces to bring Fall to our little retreat. ;)
Welcome back to another edition of Home & Décor Encore, a weekly series where my friends and I share the best of the best from our archives.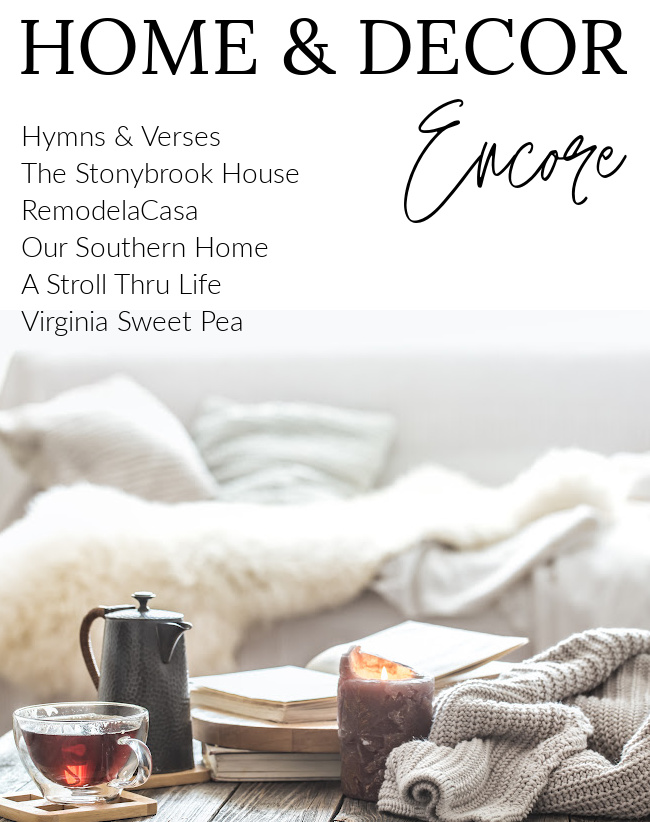 Click on the titles above each picture or on the picture to visit each of the projects my friends and I are sharing today:
Have a great weekend!!
*This post contains affiliate links.