Creating a set of summer pillows is a great weekend project where you can involve the kids. They will have lots of fun creating the thumbprint designs!
I still remember the glee in my daughter's eyes every time she
had her hands covered in paint and was ready to make her imprints on a big piece of paper. Well yes, that happened a long time ago. She's already a grown up lady that still loves to get her hands messy while being creative. Lately she's been into pottery.
Both of my kids were involved in the making of these thumbprint designed pillow covers, as you can see below. They were at that age when they were ready to create more advanced projects. ;) Oh my, they're still a couple of babies now that I see them with my old eyes. :D
Well my friends, it's Friday! Welcome back to another edition of Home & Décor Encore, a weekly series where my friends and I bring up some of our best projects from our archives. This time I'm sharing all the details on how to create a set of
summer pillow covers
with thumbprint designs.
Scroll and click the images below for more summer pillows!

Big thanks to Doreen at
Hymns & Verses
& Lori at
The Stonybrook House
for organizing this group.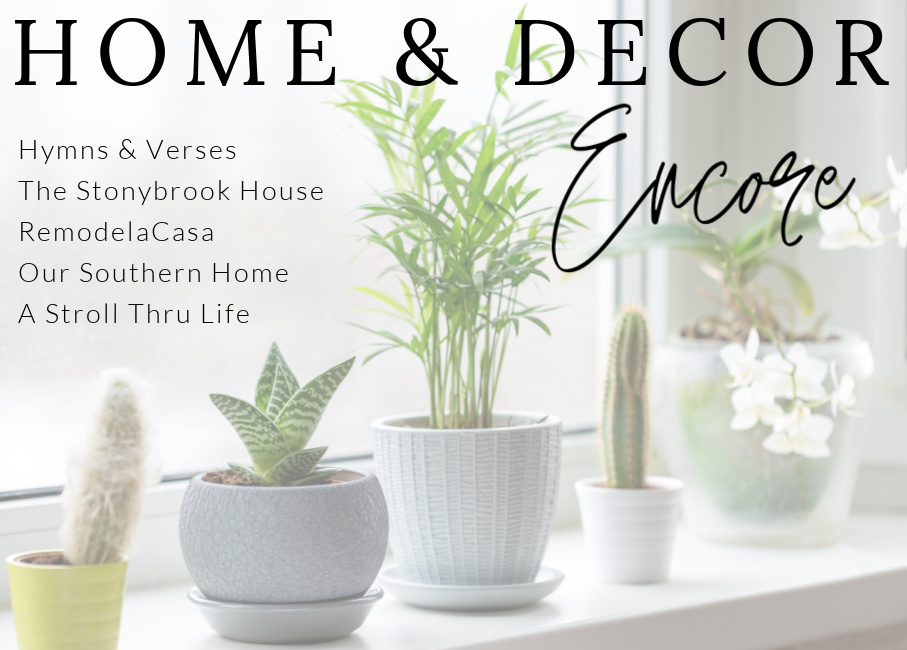 You can also check the awesome projects that my friends are sharing, by clicking each of the pictures below:
Have a wonderful weekend!!
For more Summer home décor check these out:
*This post contains affiliate links.