I hope you're having a wonderful summer so far! I've been quiet around blog land and on social media these past weeks. It's hard to concentrate on so many fronts when having visitors and quite frankly I've been enjoying them, my family, and the warm days we've had so far!
We took the visitors to Mount Vernon, George Washington's Home here in Virginia. We had a fabulous day with mild temperatures that allowed us to take a complete tour of the entire estate.
This was my second time visiting Mount Vernon, you can check this post
right HERE
during my first visit a few years ago.
I've also been around town and just getting outside for small strolls throughout our neighborhood. I adore this house that we get to past frequently.
That front porch and the majestic tree get me every single time. I had to take a pic! :)
The home projects are still on hold, but today I got this super fun makeover done to a set of flip-out bins that were installed on a shelf that was tucked in the wall in my son's bedroom.
Nothing like paint to completely transform plain white bins into industrial little boxes that your kids can use to store a myriad of toys or accessories in their rooms!
It's Friday, welcome back to another edition of Home & Décor Encore. A weekly series where my friends and I share the best of the best from our archives.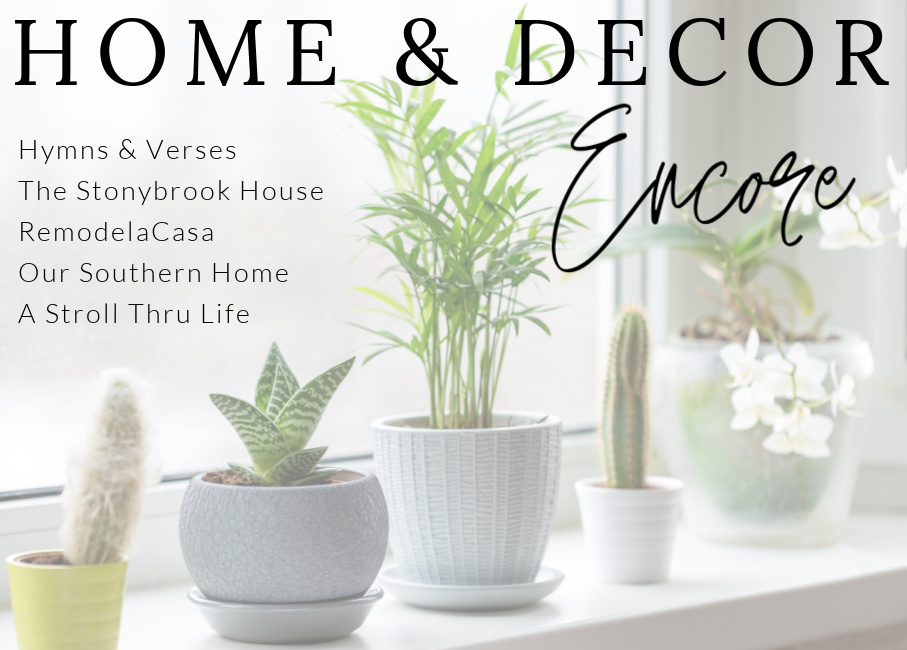 In today's post, Doreen is giving us a tour of a modern industrial teen bedroom, ha my son would love it here! Lori is teaching us how to make perfect pinch pleat curtains, Christy has a tutorial on how to create a beautiful cottage wire basket wreath, Marty has all the details on how to add a zipper to pillows and I'm giving an industrial look to little white & boring flip out bins.
Please click the link above each picture or the picture itself to visit each project!
Have a wonderful weekend!