A big dry erase calendar board is a wonderful way to keep track of important dates, meetings and in general a great way to do all the planning needed in your home or office. Better yet, this huge calendar board also doubles as wall art and it's a fairly easy and economical project that you can totally DIY!
Don't you love a good challenge?!
Yep. me too!
Furnishing and decorating an empty office on a very tight budget was the challenge my daughter gave me a couple years ago.
Well, it was good that I already had a few materials and plenty of tools on hand, but I had to be creative and do a few builds and decorating projects to bring this office space to life.
The first project I tackled (probably wanting to cover up a big chunk of that yellow wall) was a huge dry erase calendar board.
In total it cost $60 bucks. And yes, the grid lessened that sea of yellow that this rental office possessed.
You can check the complete details about this
calendar board right HERE
. You can also check the
office final makeover right HERE
.
But hey, it's Friday! Welcome back to our weekly Home & Décor Encore series where my friends and I share the best of the best from our archives.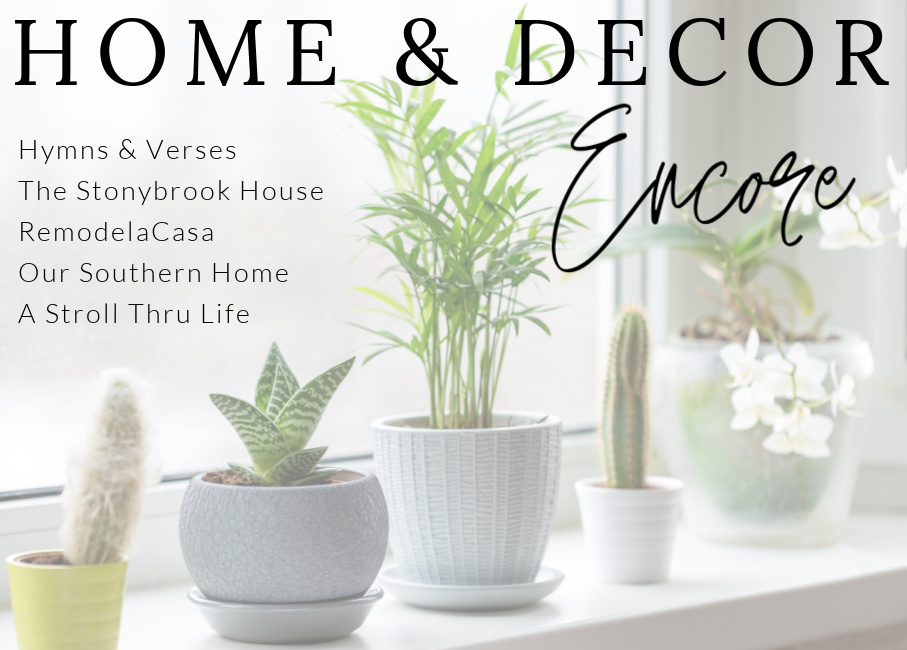 Check the wonderful projects that my friends are sharing today:
Have a wonderful weekend!
*This post contains affiliate links.