So many reasons to love DIY projects! They give you an empowering feeling of creating something on your own. They give you the confidence to build most of what you need around your home to your exact specifications. They also give you the ability to easily modify a project according to your needs. That's exactly what happened with this desk here in our home office.
The initial setup here in our dining room-turned office was
a built-in with a bench in the middle of two bookcases (as you see it in the picture below). I loved the bench and it worked nicely when the kids were little. However, as they grew up, they found it uncomfortable and didn't use it any longer.
It was time to come up with something new for that spot. And yes, I needed a desk, a surface where to keep my computer all day long.
Getting rid of the bench was easy since I knew how it was built. Another advantage of Do-It-Yourself projects. ;)
A simple desk with drawers was the solution and you can find all the details about it
right HERE
.
Welcome back to another edition of Home & Décor Encore! A weekly series where my friends and I share the best of the best from our archives.
Big thanks to Doreen at
Hymns & Verses
& Lori at
The Stonybrook House
for organizing this group.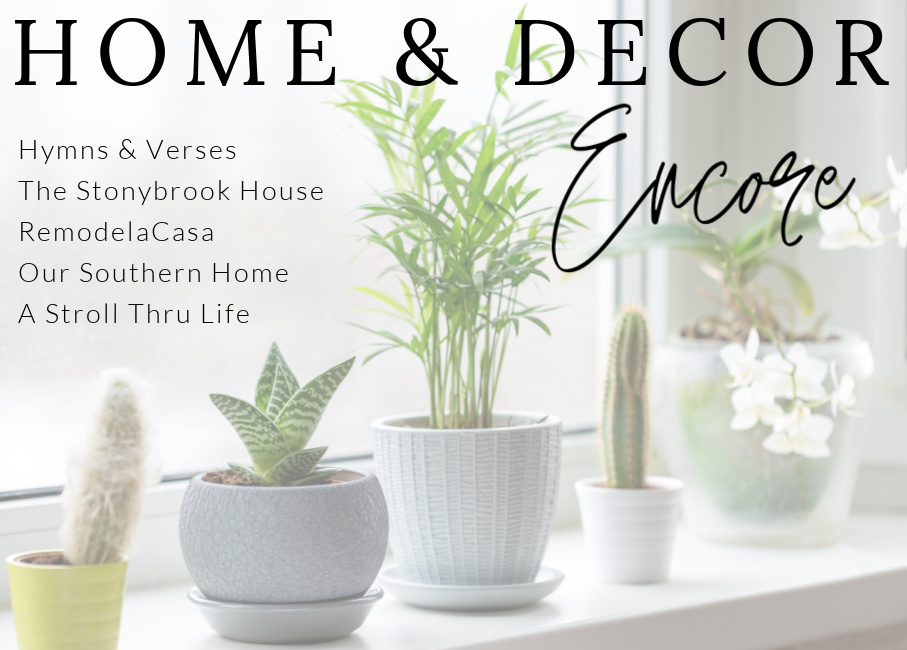 On today's post Doreen has the complete tutorial and template to create cute pinwheels, Christy tells you how to upcycle a menu board, Marty shares how to bring an old wicker chair back to life and I'm building a desk to replace a sitting bench in my office.
Enjoy the weekend!!
*This post contains affiliate links.