Earlier this week I caved in and gave my kitchen a deep clean. Now that my son is turning into a "chef" (and I'm really happy about it since that means less cooking for me!) the amount of cleaning has gone up ten fold :/.
Pots, dishes, and cups all came down and the range hood, stove and shelves got a deep clean. I even cleaned the area where the plate rack sits.
That's exactly the moment when
I thought of sharing this post with you, because I love my plate racks!
Installing a plate rack inside the cabinet was an idea that popped into my head right after buying that little
plate rack
that you see in the picture below.
I came home with a few of those racks which I had scored on sale, but when I tried to use them with the big dinner plates it was a total fail.
The "inside the cabinet plate rack" was built, installed and it's been here in my kitchen for the past eight years.
I love that this project made me get rid of the cabinet doors which immediately opened up the kitchen.
I love that it was a fairly easy project.
I also love that it's a very economical project that not only brings organization to your kitchen, but it also looks good!
You can check all the details on how to build a
Inside The Cabinet Plate Rack right HERE
.
Welcome back to another edition of Home & Décor ENCORE, a weekly series where my friends and I share the best of the best from our archives.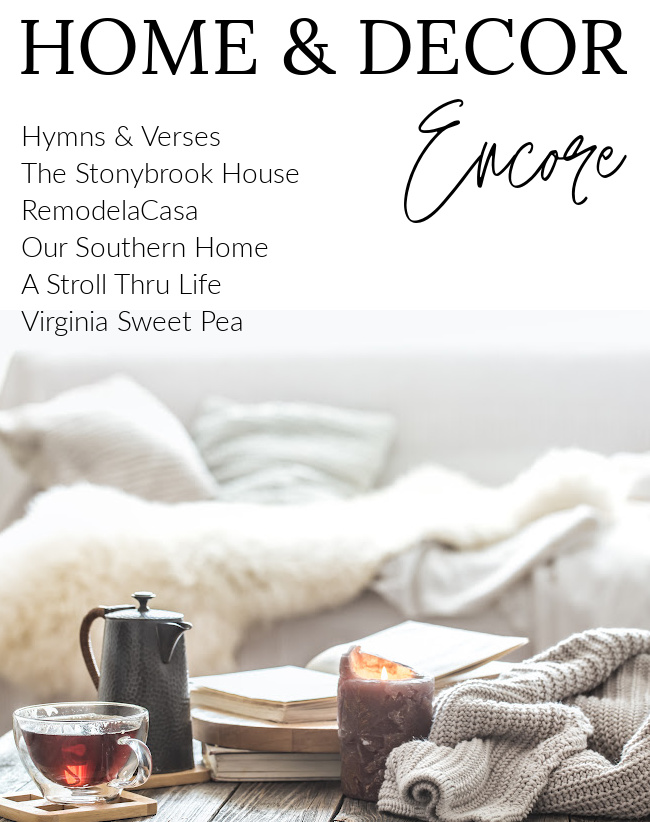 These is what my friends are sharing today:
HYMNS AND VERSES | EASY FALL APPETISER
THE STONYBROOK HOUSE | HOW TO UPDATE OLD BOOKCASES
REMODELACASA | INSIDE CABINET PLATE RACK
OUR SOUTHERN HOME | FALL PORCH TABLESCAPE
A STROLL THRU LIFE | HALLOWEEN DECOR IDEAS
Have a wonderful weekend!!
*This post contains affiliate links.