Earlier this week I caved in and gave my kitchen a deep clean. Now that my son is turning into a "chef" (and I'm really happy about it since that means less cooking for me!) the amount of cleaning has gone up tenfold :/.
Pots, dishes, and cups all came down and the range hood, stove, and shelves got a deep clean. I even cleaned the area where the plate rack sits.
That's exactly the moment when I thought of sharing this post with you because I love my plate racks!
Installing a plate rack inside the cabinet was an idea that popped into my head right after buying that little
plate rack
that you see in the picture below.
I came home with a few of those racks which I had scored on sale, but when I tried to use them with the big dinner plates it was a total fail.
The "inside the cabinet plate rack" was built, and installed and it's been here in my kitchen for the past eight years.
I love that this project made me get rid of the cabinet doors which immediately opened up the kitchen.
I love that it was a fairly easy project.
I also love that it's a very economical project that not only brings organization to your kitchen but also looks good!
You can check all the details on how to build an
Inside The Cabinet Plate Rack right HERE
.
Welcome back to another edition of Home & Décor ENCORE, a weekly series where my friends and I share the best of the best from our archives.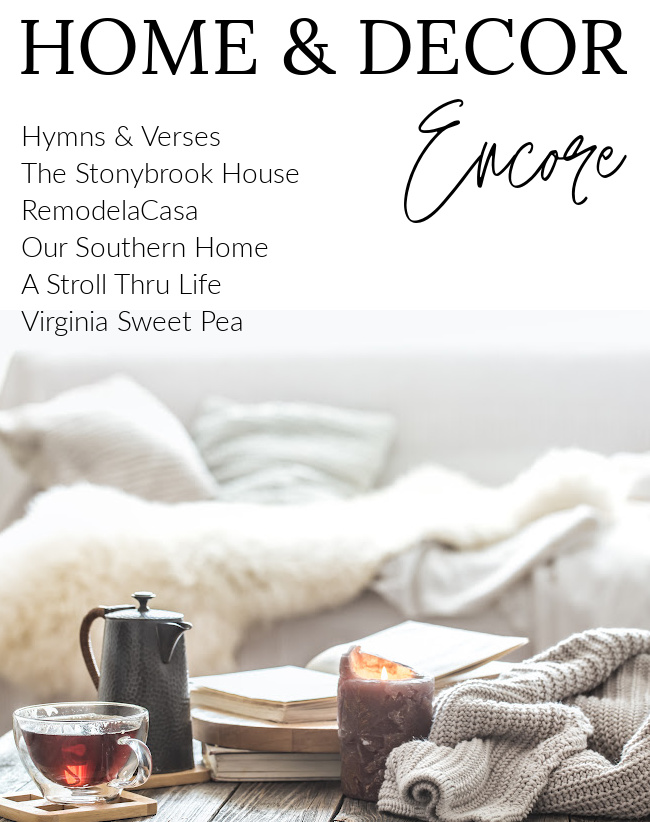 These are what my friends are sharing today:
HYMNS AND VERSES | EASY FALL APPETISER
THE STONYBROOK HOUSE | HOW TO UPDATE OLD BOOKCASES
REMODELACASA | INSIDE CABINET PLATE RACK
OUR SOUTHERN HOME | FALL PORCH TABLESCAPE
A STROLL THRU LIFE | HALLOWEEN DECOR IDEAS
Have a wonderful weekend!!
*This post contains affiliate links.