Hello again everyone!
Here in blog land we have fallen head over heals for the new season. Pumpkins adorning our front steps, warm colors filling our rooms, and cozy textiles being brought out of storage. I am super excited that fall is just around corner and I can start wearing chunky sweaters and boots soon (if these temperatures ever cool down).
But, I am clinging to these last rays of summer. This summer in particular has been amazing as I have spent it outdoors creating memories with my family. And I was precisely doing just that this past weekend as I attended a local meadow tour with my daughter.
We went to the
Izaak Walton League's
headquarters to learn more about their native plant meadow and how to begin our own at home. I loved how they are educating the community in our area about the importance of using native plants and how using them in low-maintenance designs protects water quality and attracts birds and butterfly's that are essential to our ecosystem amongst many other important reasons.
This
beautiful meadow
they created has an abundance of flowers such as Sneezeweed, Joe Pye Weed and of course Black Eyed Susan's (Go Maryland)!
The density of these meadows serves multiple purposes. One of them is to deter deer from turning it into a salad bar. Deer find that it is too much work snacking on such a dense area that also holds aromatic plants such as native mints. The other is that is also serves as a rain garden that catches heavy showers. The plants long roots absorb the rain water from our neighborhoods where car oils as well as fertilizers would get picked up and collect directly into our waterways.
It was all such wonderful information that now I want to begin creating my own native garden!
Well my friends, it's Friday and as usual the Home & Décor Encore team is back with another set of inspiring projects/recipes from the best of our archives.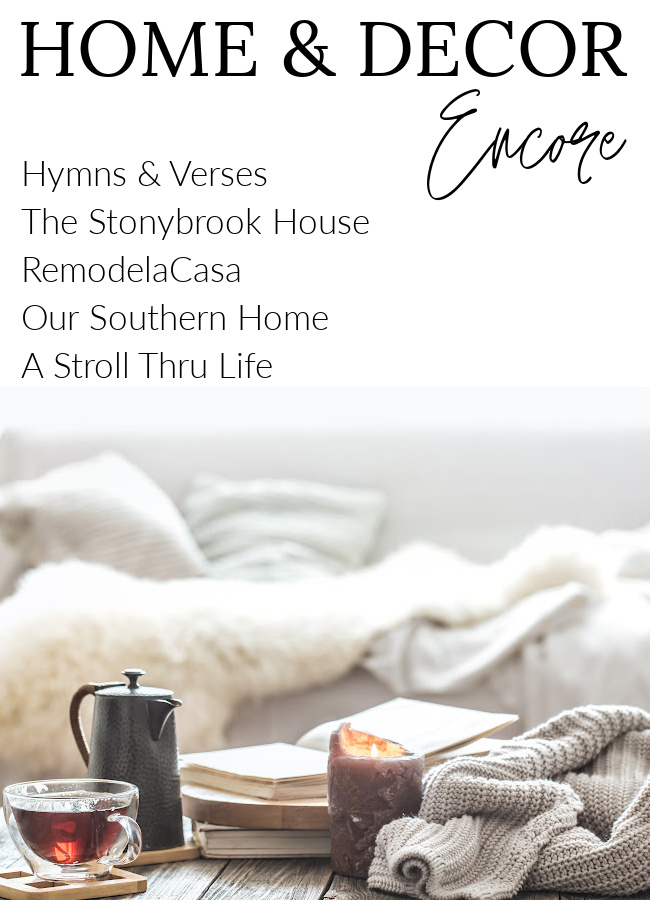 In today's post Doreen is sharing a collection of cozy Fall throw pillows. So many pretty ones to choose from. Lori has a tutorial on how to add Board and Batten in the kitchen. Christy is giving you a tour of her beautiful dining room all dressed up for Fall. Marty has a yummy Texas style beans and cornbread recipe and I'm giving you all the details on how to create your very own sweater pumpkins!
Enjoy your weekend!
*This post contains affiliate links.