"A place for everything and everything in its place" is one of the phrases I kept on repeat during the entire time I worked on organizing my garage.
Ugh, I don't even know how my garage got so messy, there was stuff all around the place. Ironically, the drills, batteries, and chargers were stored in the family room! 🤦
Having all the batteries and chargers in one single spot and ready to go is priceless!
I also love that they don't get dusty because they're behind closed doors. ;)
*This post contains affiliate links
for your convenience.
Click here to read my full disclosure policy

.
As with any DIY project, I designed this entire cabinet to work exactly for my needs. Yes, that's the beauty of DIY. It also includes space for six of these
Husky Small Parts Organizers
that I love, and even for other tools that I use frequently.
Well friends, this is one of RLC's most popular projects, but I also have four more wonderful projects that my blogging friends are sharing today as part of the Home & Décor Encore weekly share.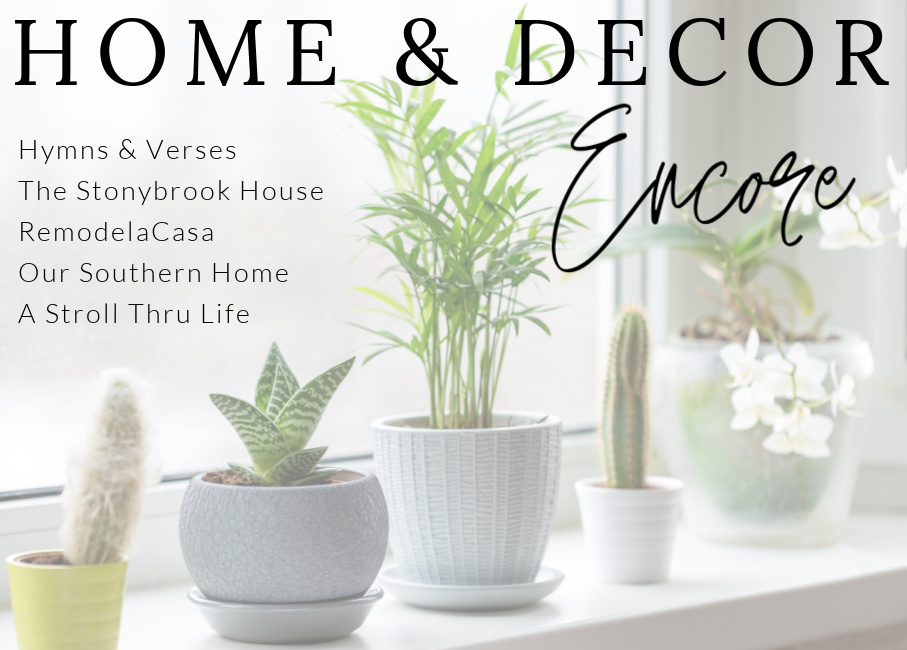 In today's post Doreen shares how to create a pretty pennant banner, Lori tells you how to make a beautiful brooch bouquet, Christy has a delicious recipe, Marty spills all the secrets on how to keep those shower doors super clean and I have the plans and details for you to build your very own charging station/tool storage cabinet.
Please click on the picture or link above each picture to take you to that story.
HYMNS & VERSES | DIY PENNANT BANNER
THE STONYBROOK HOUSE | HOW TO MAKE A BROOCH BOUQUET
REMODELACASA | GARAGE ORGANIZATION CHARGING STATION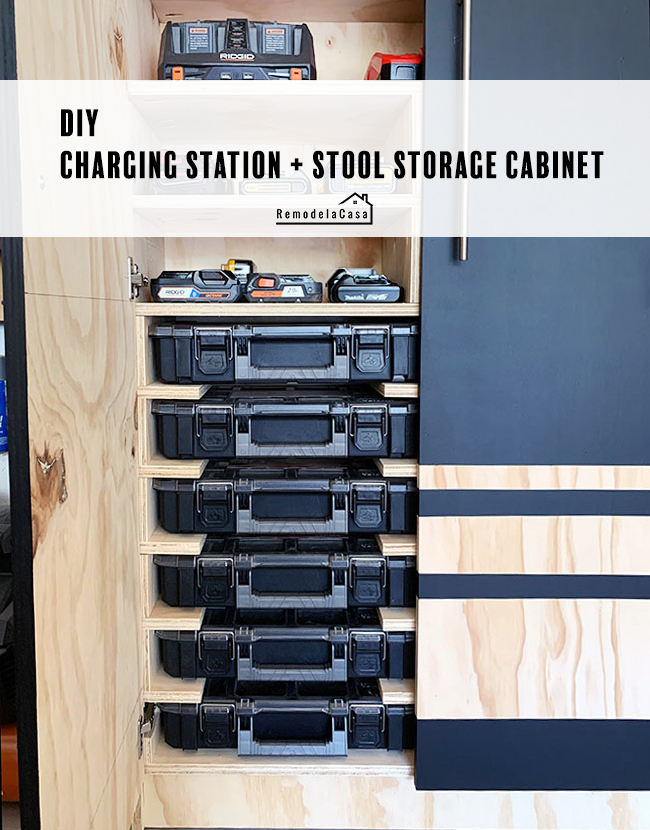 OUR SOUTHERN HOME | LEMON & HERB GRILLED CHICKEN SALAD
A STROLL THRU LIFE | TIP FOR CLEAN SHOWER DOORS
Have a wonderful weekend!!
For more DIY - Garage projects, check these out:
*This post contains affiliate links.