I've been MIA these past couple of weeks and that's in part to us having visitors. I've been out and about pretty much every single day, but I'm also working on a dresser makeover as part of a two-week furniture flip along with five more Instagram friends.
You can check my
Instagram highlight right HERE
to see the furniture pieces that we're working on. All the reveals will be posted on the 27th. This weekend I'll be in my garage trying to finish this makeover, so hopefully, I can take pictures early next week.
The other big project I've been working on is the planning of the second-story deck in our backyard. First time going through this type of work all by myself and I'm kind of lost. I'm trying to act as a contractor, but it's being painfully slow as I try to navigate through the design and permits. I'm not going to be the one building it. I can't handle the heavy lumber involved in this type of project. Hopefully, we can get to enjoy that deck before saying goodbye to summer.🤞
But hey, It's Friday and with it another edition of Home & Décor Encore a weekly series where my blogging friends and I share the best of the best from our archives.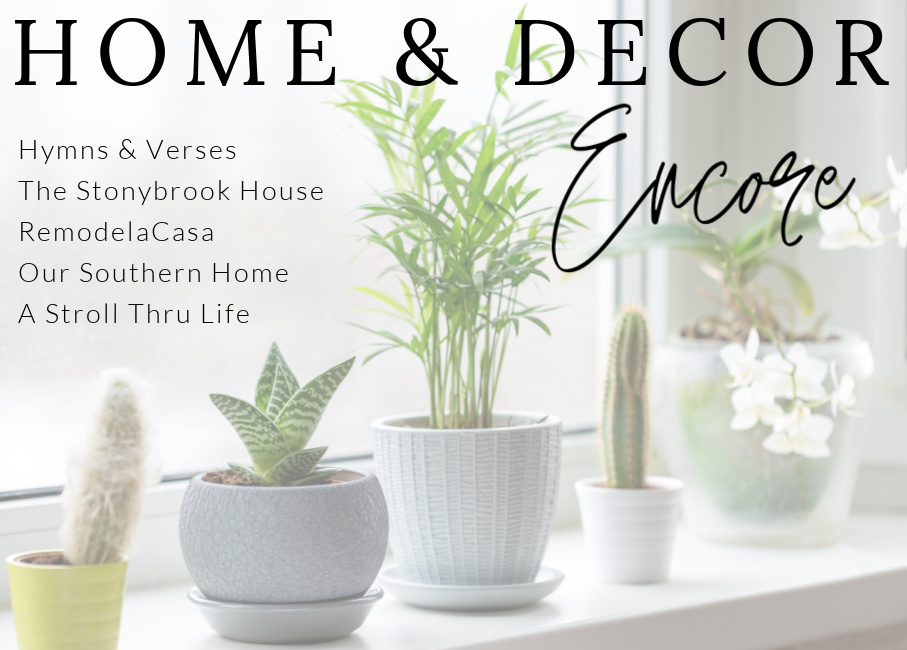 This week Doreen is sharing her pretty screened porch all dressed up for Summer, Lori has all the details on how to build a bed frame for under $40, Christy is giving us a tour of her Summer master bedroom, and Marty is giving a chair a little makeover and I'm also transforming a little table with a good punch of color.
HYMNS & VERSES | SUMMERTIME AND THE LIVING IS EASY SCREEN PORCH
THE STONYBROOK HOUSE | BED FRAME FOR UNDER $40
REMODELACASA | DEMILUNE TRANSFORMATION
OUR SOUTHERN HOME | SUMMER MASTER BEDROOM
Enjoy your weekend!!