Dark-colored paint on the accent wall was the starting point for setting the mood in this Christmas bedroom.
Hello friends!
Christmas decor is slowly being added to the main areas of our home. However, I'm at that stage where my house is more of a huge mess than the little areas where a few decorations had landed. 😒
This year I wanted to take stock of my Christmas inventory and see what I could reuse or repurpose. Sure enough, the crafting also started, and with it an array of tools and more decor.
Ugh, as they say, things will get worse before they get better.
While the pretty rooms begin to emerge (or at least the chaos is being tamed), I wanted to share this moody Christmas bedroom with you today.
It was Christmas 2020 and I wanted to turn my bedroom into a cozy and warm space where I could retreat at any given time during those harsh winter months when we were confined to our homes.
The Christmas decor and all the twinkling lights sure gave this bedroom that extra feeling of comfort and security we were aching for during those days.
A perfect Christmas getaway right at home.
Welcome back to Home & Decor Encore, a weekly series where my friends and I share the best of the best from our archives.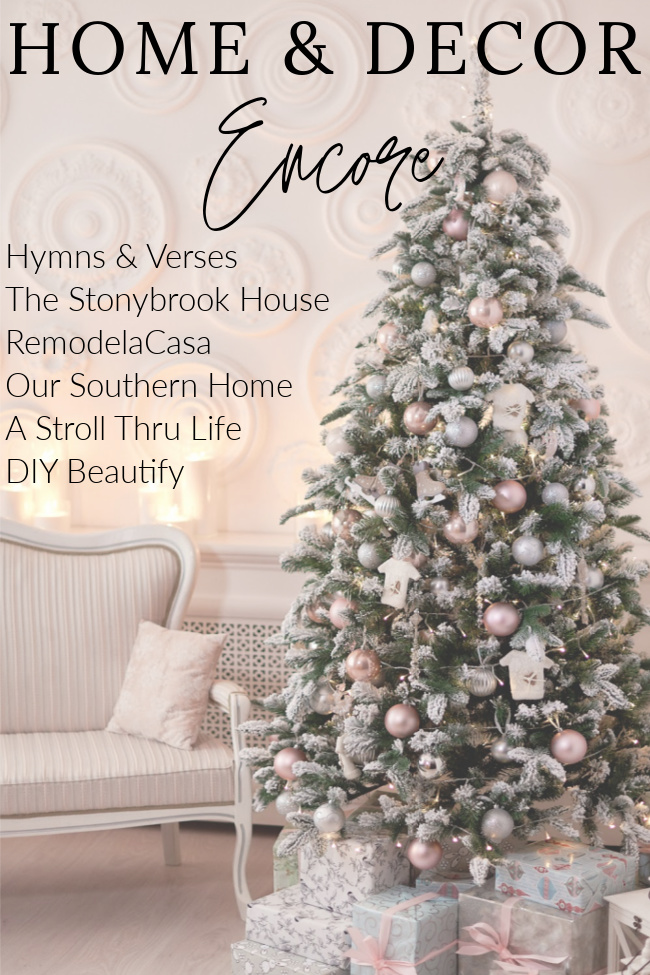 Let's take a look at all the projects we're sharing today!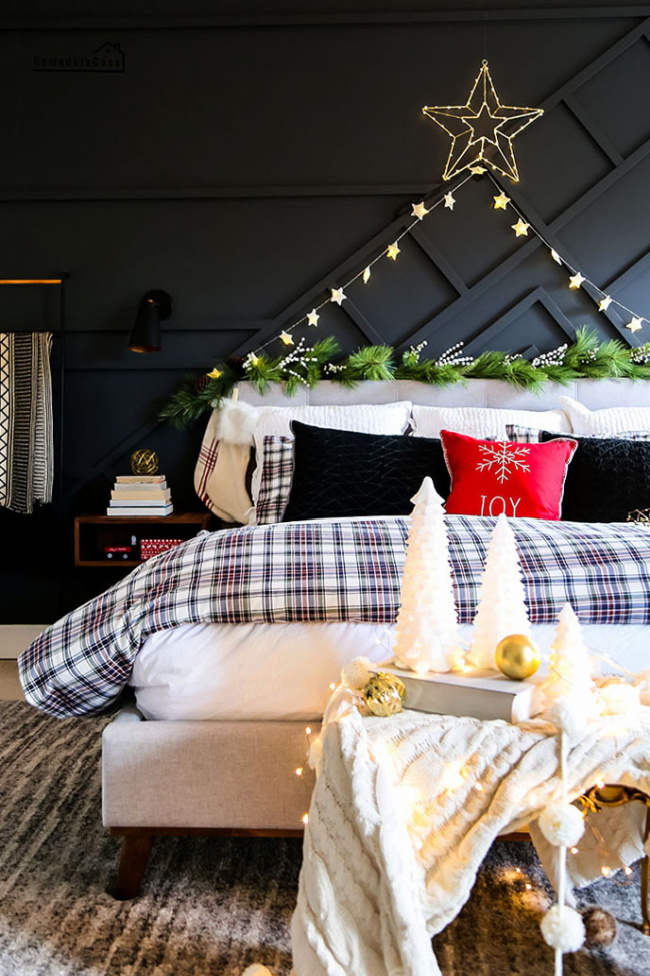 Have a wonderful weekend!
For More Christmas decor ideas check these out:
*This post contains affiliate links.