A lumber rack is a phenomenal way to keep the wood and the garage organized. These cantilever shelves are a very strong and economical storage solution for lumber that you can DIY on a weekend!
Before building this lumber rack, my garage was a complete mess. I don't know why it took me so long to bring organization to it.
Tools were scattered all around the place, house furnishings were candidly stored in plain sight, and there were pieces of wood everywhere!
*This post contains affiliate links
for your convenience.

Click here to read my full disclosure policy

.
Ha, not anymore!
I gave my garage a complete organizational makeover and I haven't looked back! The
lumber rack
keeps all the wood organized and the
miter saw station
is always at the ready. Well, now that I think, I haven't given you a full tour of the new and improved garage. That got to be soon!
Last year I didn't use my garage/workshop much, I took somewhat of a break from building projects. That happened partly because my next-door neighbor was terminally ill and the last thing I wanted to do was add extra stress to the family. Sadly, her battle came to an end last week.
Now that the weather is warming up, I'll be dusting the space, perhaps, taking some pictures, and start building. One project that I need to tackle soon is building a workbench where I can place my
table saw
. It needs to be built ASAP.
Welcome back to another edition of Home & Decor Encore, a weekly series where my friends and I share the best of the best from our archives.
Big thanks to Doreen at
Hymns & Verses
& Lori at
The Stonybrook House
for organizing this group.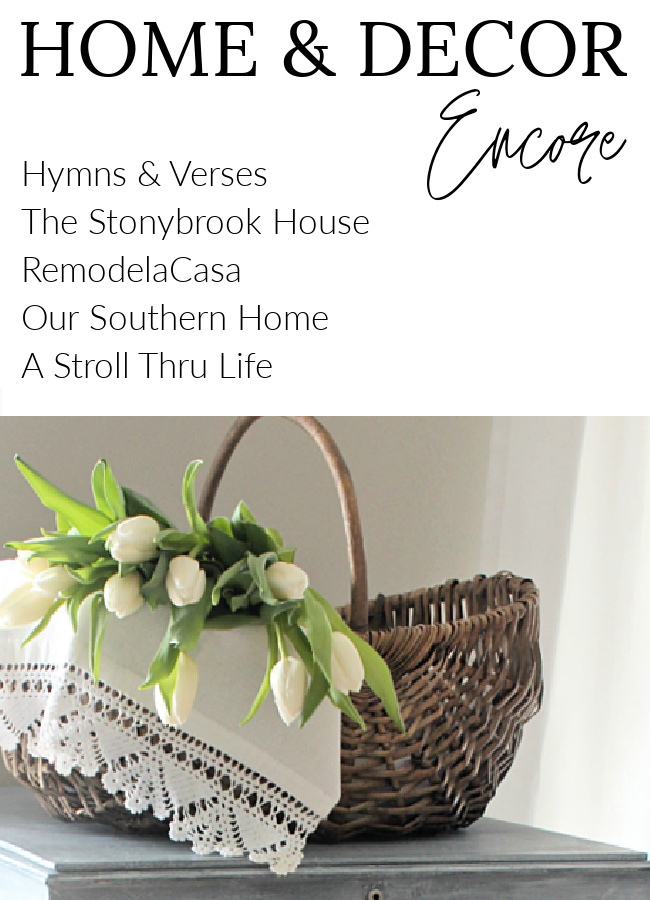 Let's take a look at the wonderful projects that my friends are sharing today!
Have a great weekend!!
*This post contains affiliate links.