Labeling your plants can help you learn how to identify them, and these cute metal tags that you can DIY are a great way to give each and every plant in your garden a name.
The arrival of Spring this week, made me remember this occasion many years ago when I was just delighted that winter was over and I couldn't wait to go outside to start planting something.
Ha, the temperatures were
still too cold to plant anything outside. Instead, I decided to make my very own
herb garden
, one I could tender to in the comforts of my own kitchen.
I built a
wooden box
that was placed on the kitchen's window sill. It was filled with soil and then, I planted all the herbs we used the most at that time...
Basil,
Mint,
Parsley,
Cilantro...
And then, it was my son the one that made me go and create some cute little metal tags to label each of the herbs I had planted.
He couldn't tell each herb apart!
Well, that's until the tags were placed right there in front of each plant. ;)
Welcome back to another edition of Home & Decor Encore, a weekly series where my friends and I share the best of the best from our archives.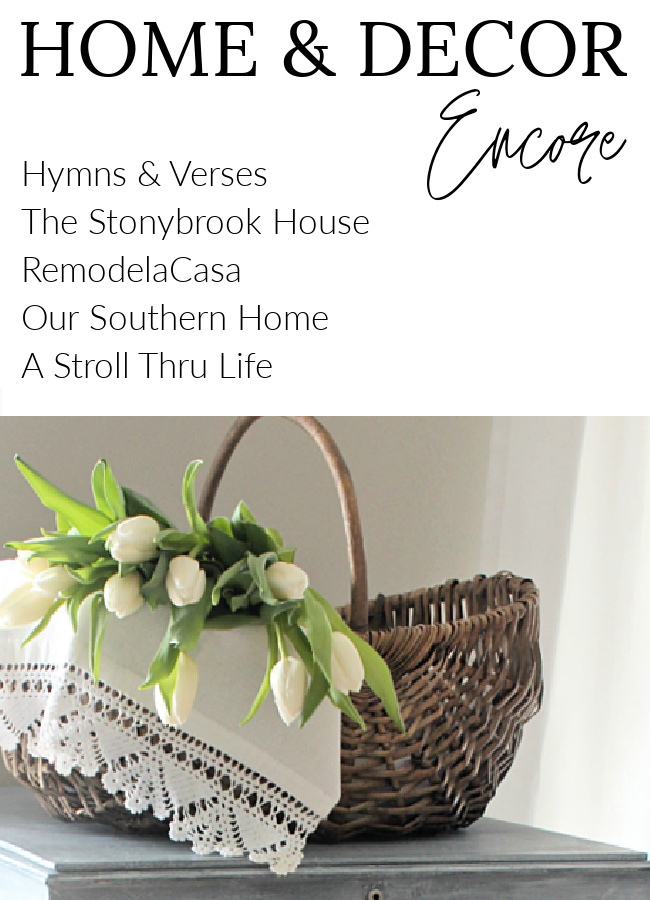 Below are the projects that my friends are also sharing today! Click the link above each picture or the picture itself to read the complete details.
Have a wonderful weekend!
*This post contains affiliate links.