A gorgeous hydrangea arrangement that you can put together easily and present as a mother's day gift! 🌸
Good Morning friends!
More often than not we get engrossed in everything life throws at us on a daily basis. So much so that we completely forget special celebrations or the special people in our lives.🤦
If you're there, no worries, there's still time to put together this beautiful bouquet that any mom would love to receive! Promise.
It's Friday! This means that my Home & Décor Encore friends and I are back sharing great projects and recipes from our archives.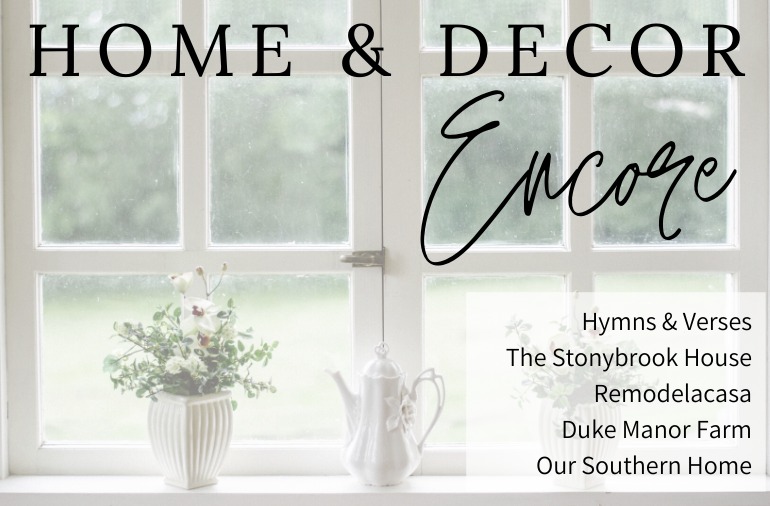 In today's post, Doreen is sharing this yummy no-bake raspberry angel food cake... Hint another mother's day gift!
Lori has an awesome way of how camouflaging brass boob lights.
Christy has a great DIY shiplap tutorial and I put together the easiest and long-lasting hydrangea arrangement. We're saying bye-bye to Laura from Duke Manor Farm who is leaving the H & D Encore group. :(
HYMNS & VERSES | EASY NO BAKE DESSERT
THE STONYBROOK HOUSE | HOW TO CAMOUFLAGE BRASS BOOB LIGHTS
REMODELACASA | LONG LASTING HYDRANGEA ARRANGEMENT
Happy Mother's Day!!
❤️❤️❤️
Hugs,
Cristina