Spring is here and Easter is around the corner, the season of plants in bloom and animals giving birth go hand in hand with eggs, a symbol or rebirth and fertility. Eggs are also associated with Easter, a holiday that celebrates the resurrection of Jesus Christ.
It's no surprise we love decorating eggs to celebrate the holiday. There are thousands of ways to decorate Easter eggs, and many times those eggs we use are faux eggs.
I was a bit intrigued on how to reuse real eggshells like the ones you see in this picture below.
For a couple of hours I went online searching for ways on how to repurpose real eggshells.
I didn't find too many ways to reuse them, besides the very popular uses you've probably seen thousands of times on Pinterest like, as candle votives, little planters or for starting seedlings.
Here's a little list with the respective links to a few ways to reuse real eggshells, the lighting fixture was a super cool way to reuse them, that I've never seen before!
Big thanks to Doreen at
Hymns & Verses
for organizing this group.
In today's posts Doreen shows how to turn old black and white photos into art, Lori shares a great tutorial on how to install brick garden borders, Laura gives us all the details on how to tile a bathroom like a pro. I love that tile! Christy transforms a tray basket with paint and I use plain old eggshells to create a cute Easter egg tree centerpiece to decorate your Easter table.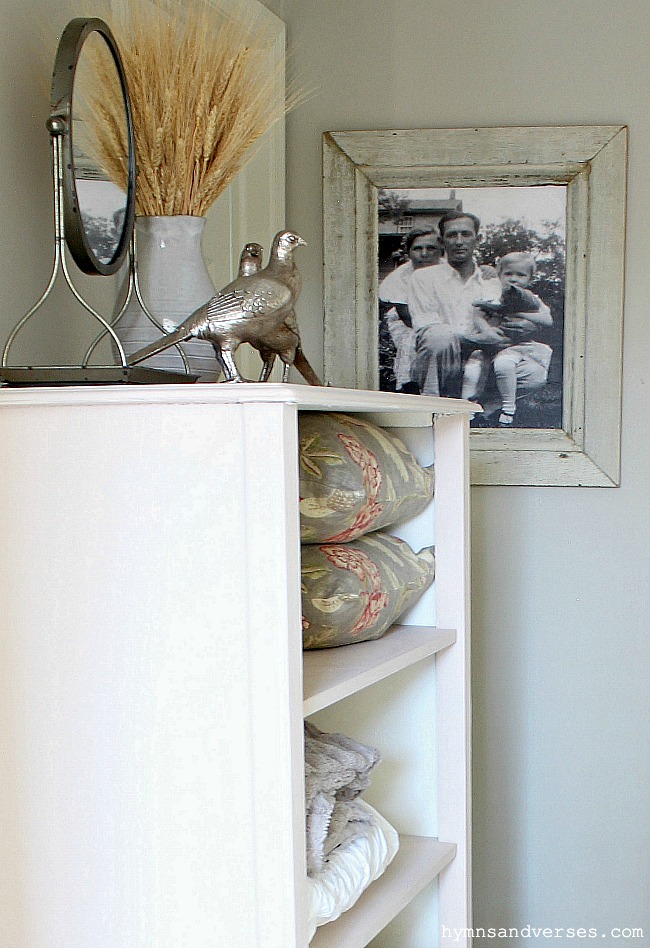 For more home decor ideas check these out: