These Popsicle stick soldiers are one of my favorite ornaments so far, I think they're totally cute, if I might say so, and a great project to make with the kids.
The Materials you'll need
:
Acrylic paints (red, navy blue, black, skin color)
Hot glue gun
Gold Sharpie
Black fine point Sharpie
Ruler
Brushes
Popsicle sticks (5 for each soldier as seen in the above picture. They all come in the 750 piece-box that I bought at Michael's)
Instructions
Using the color-skin paint, apply it to the ends of the arm sticks and to the head. Once dry, draw rounded lines to mark the hands and head.
Paint their red bodies and arms, as well as the navy blue legs. Once dry, paint the black shoes and hats.
The head/body stick and the arms are attach together by gluing a piece of paper on the back. Then, the legs can be hot glued, they are so long, they have to be attach from the very top, shoulder line.
Using the gold Sharpie, draw the designs on their jackets and hats. Use the fine point black Sharpie to draw their facial features.
I like how tall an proud they look.
I didn't want to attach a string to hang them. No, not yet!
I first wanted to see them marching proudly down the street...
In straight lines at the Christmas parade!
:)
Check the other eleven projects my blogging friends are sharing today.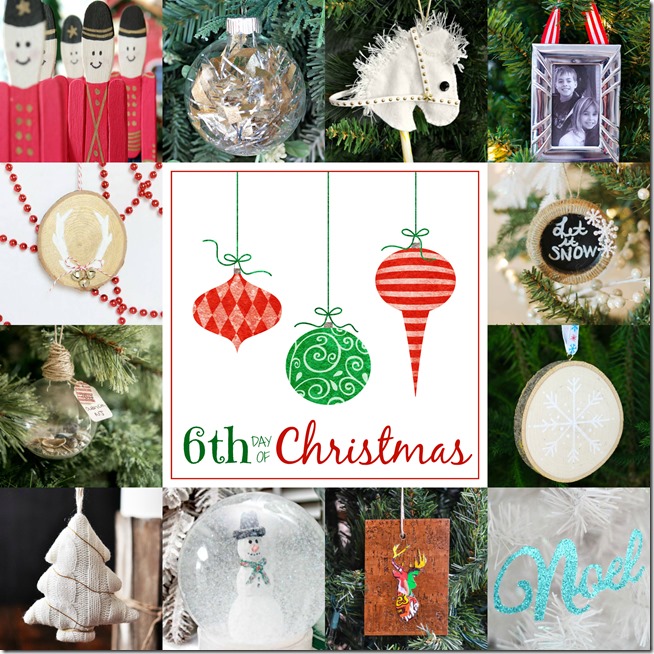 Click on any of the pictures below to check my 12 Days of Christmas Ornaments.