Today a cold, very sunny but lazy day for me to work inside the house I decided to go for a walk through the neighborhood with my husband.
While we were walking we noticed how some of the trees
had been trimmed off
and ... sure enough a little down the path we found the branches!
Of course I had to take some of them with me! Something can be made out of this!
I checked online to find some inspiration and here you have it!





For now they are stored in the garage waiting for me to decide what to do.
This week finally, is going to be reveal time for the Laundry Room. Be sure to check it out.
My branches were used HERE,
HERE,
HERE,
HERE,
and HERE.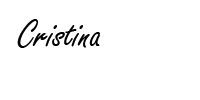 Link Party at: