Pumpkin season is almost here and I'm getting the itch to decorate our front porch, or better yet, our front stoop for Fall now that I've seen that pumpkins are arriving!
After neglecting our front yard for the entire summer, I've been slowly bringing it back to at least a clean slate.
Weeds are gone, and flower beds are trimmed, but the grass still needs more time to recuperate from all the damage it went through.
While the yard returns to a decent green stage, I can concentrate on bringing a few decor touches around the front door.
These next pictures are from a few years back.
A wheat wreath on the door and vibrant orange mums and pumpkins made a striking statement on the stoop.
Louie was definitely the cherry on top! :)
A similar display was created during this time. A basket wreath with cascading leaves on the front door and lots of mums and little pumpkins on the steps.
Ha, it's now time to get busy out here!
The first order of business: I need a color palette.
But hey, it's Friday! Welcome back to another edition of Home & Decor Encore, the weekly series where my friends and I share the best of the best from our archives.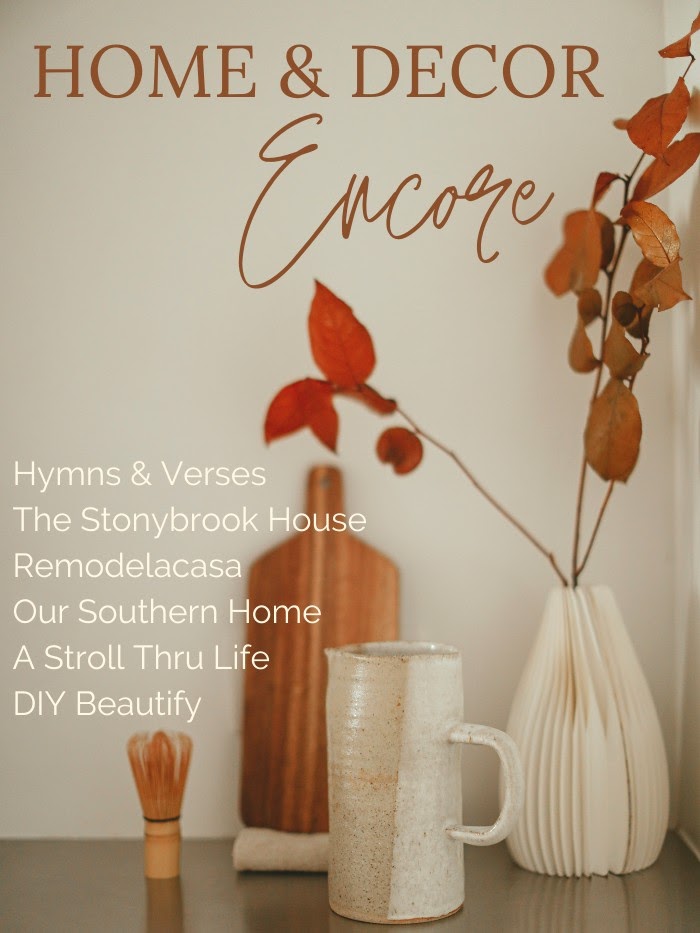 These are all the projects that we're sharing this week. Enjoy!




*This post contains affiliate links.