Adding moldings to the kitchen cabinets is a sophisticated upgrade that will bring lots of style to your entire kitchen.
It's been a long time since this little kitchen got a needed makeover. The honey oak cabinets that we'd enjoyed for more than ten years were still intact and reliable, but they were beginning to show the tell-tale signs of time.
Some simple trim and a few coats of paint were the main materials that transformed this kitchen on a very low budget.
The moldings I used were crown molding, wall molding, base cap, screen bead molding, lattice, and half-round molding.
Yep. I used quite a few. :)
We've enjoyed this "new" kitchen for more than 10 years already. It's still going strong!
Happy Friday! And welcome back to another edition of Home & Decor Encore, a weekly series where my friends and I share the best of the best from our archives.
Big thanks to Doreen at Hymns & Verses & Lori at The Stonybrook House for organizing this group.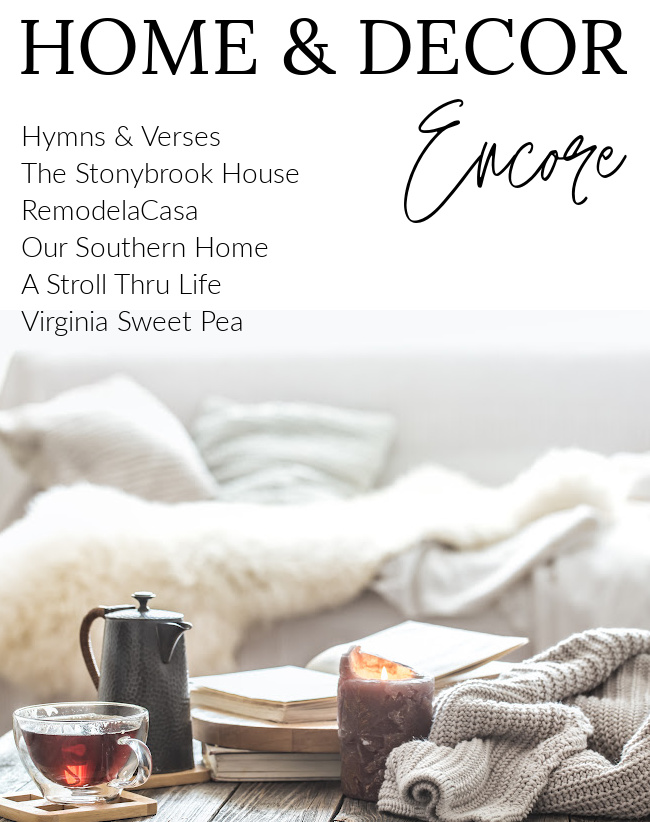 Let's take a look at all the amazing projects that my friends are sharing today!
Have a wonderful weekend!!
*This post contains affiliate links.