Good morning friends!!
The hustle and bustle of the holidays is here and I assume you're in full decorating mode. Well, I am! I haven't finished the main area of our home, that's exactly my plan for this weekend because Christmas home tour week is coming!
From setting a beautiful tablescape to getting into some crafty projects or planning a yummy holiday recipe, this post couldn't come at a better time.
Welcome back to another edition of Home & Décor Encore, a weekly series where my friends and I share the best of the best from our archives!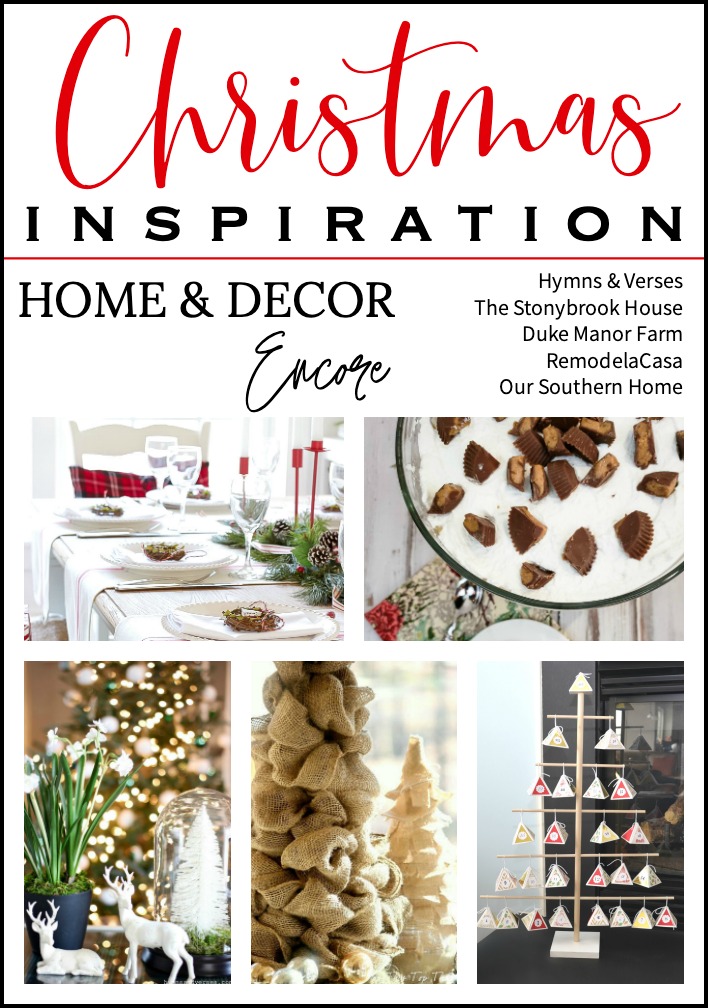 In today's post Doreen is giving you beautiful Christmas cloche inspiration, Lori tells you how to craft an easy Advent calendar, yes, you can craft it this weekend! Laura shows you how to make rustic burlap Christmas trees, Christy has all the details for you to make some delicious peanut butter trifles and I'm sharing a super cute holiday tablescape. Check them out!
Enjoy your weekend!!