Good morning friends!
It's so good to be back home and get back to my routines. :)
It was exactly a week ago that I arrived in the wee hours of the morning, with a mean weather throwing freezing rain at my face. :D
Well, it's winter and believe it or not, I was happy to see that white blanket on the ground, if you read
my previous post
you'll understand.
Ha, yesterday and today we had
Spring-like weather and of course, it immediately put me in a decorating mode.
Today I'm sharing the simple ways I always use to
welcome Spring into my home
, they're so easy, you can immediately put them to work in your own home!
Welcome back to another edition of Home & Decor Encore where my blogging friends and I share the best of the best from our archives.
Big thanks to Doreen at
Hymns & Verses
& Lori at
The Stonybrook House
for organizing this group!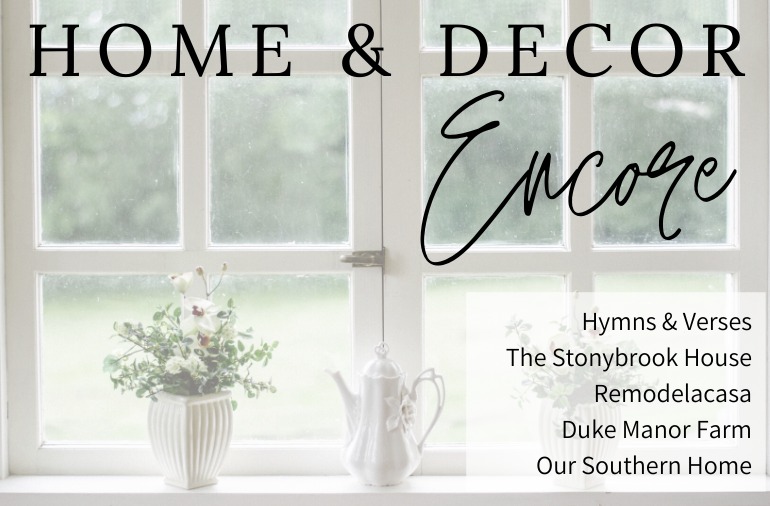 In today's post Doreen shares how to make a beautiful terrarium for spring, Lori tells you all the secrets on how to fix off center pendant lights, Laura has you covered in the spring wreath department, Christy has a delicious salmon recipe and I'm sharing easy was to welcome spring into your own home!
HYMNS & VERSES | HOW TO MAKE A TERRARIUM FOR SPRING