I can't think of a better week to start planning and maybe starting your Christmas decor!! Oh, what a week we all had, well, it isn't over just yet.
Raise your hand if you're already unpacking boxes full of Christmas stuff. 🙋‍♀️ Yes, I blamed it onto the pandemic and election week! 😖
Well, I brought a few
boxes up from the basement and tried to decorate a full room, but so far it all looks like a big giant mess all around the house. This weekend I'll be putting order and hopefully decorating at least one full room.
Welcome to Home & Decor Encore! A weekly series where my friends and I share the best of the best from our archives.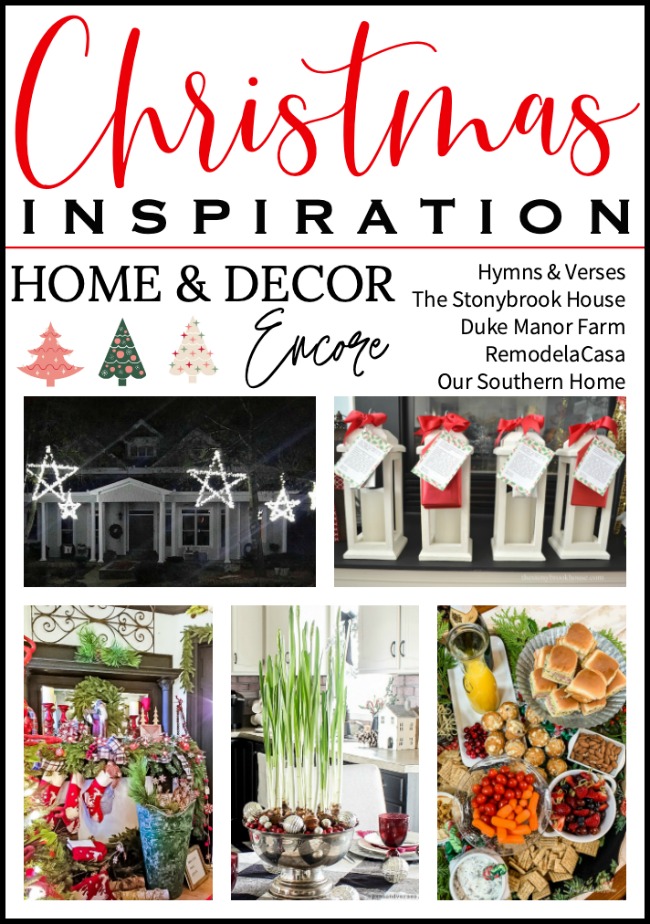 In today's post Doreen has all the details on how to force paperwhites for Christmas, Lori shows you how to DIY rustic wood lanterns using wood from the scrap pile, Laura is into another fun DIY, some outdoor wooden stars that look awesome at Duke Manor Farm, Christy set a pretty Christmas brunch board and I'm sharing 12 beautiful Christmas mantels, so hopefully you can grab inspiration for your Christmas decor this year!
HYMNS & VERSES | HOW TO FORCE PAPERWHITES FOR CHRISTMAS
THE STONYBROOK HOUSE | DIY RUSTIC WOOD LANTERNS
DUKE MANOR FARM | DIY OUTDOOR WOOD STARS
REMODELACASA | 12 CHRISTMAS MANTEL IDEAS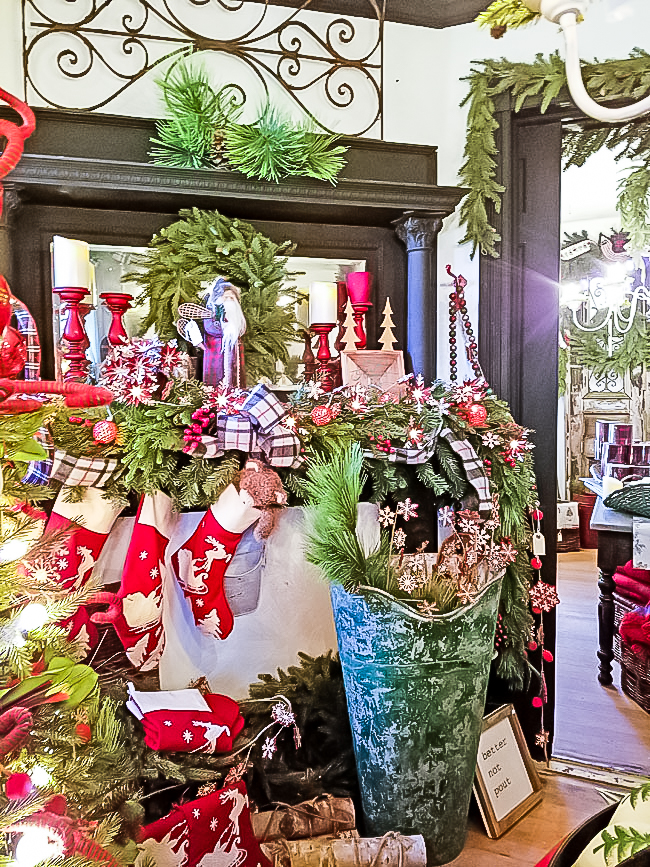 OUR SOUTHERN HOME | CHRISTMAS BRUNCH BOARD
Have a wonderful weekend!!